As we await the forthcoming resolution on the Aaron Hernandez trial, we revisited below 15 convicted former (and current) NFL players. These are the most high profile either in terms of the fame of the player involved or the visibility of the case, or both. In all cases it's a shame to have seen such talent get wasted, and it's a reminder that taking money and fame for granted can have severe consequences.
1. O. J. Simpson, RB, Bills (69-77) 49ers (78-79)
The murder involving Ron Goldman and Nicole Brown Simpson is arguably the most high profile criminal case for an NFL player in history. While Simpson was found not guilty, he was not so lucky in civil court. Separate from this, Simpson was sentenced to 33 years in jail (a minimum of 9 without parole) for armed robbery and kidnapping.
2. Lawrence Taylor, LB, Giants (81-93)
Taylor is arguably the best defensive player in the history of the league but unfortunately he couldn't keep his nose clean off the field. Literally. While his crimes pale in comparison to some on this list, Taylor's long history of cocaine abuse and soliciting prostitutes is very well documented. Most recently Taylor was arrested for having sex with a 16 year old prostitute and charged with statutory rape.
3. Michael Vick, QB, Falcons (01-06) Eagles (09-13) Jets (14)
The former $100 million quarterback was the league's prized star athlete and had everything going for him before it all came crashing down for his involvement running a dog fighting ring. It must be noted he's one of the few guys on this list that has since turned his life around.
4. Ray Lewis, LB, Ravens (96-12)
Lewis was ultimately found guilty of obstruction of justice only, but his alleged involvement in the fatal stabbing of two men will forever cast a negative shadow over his career's legacy.
5. Darren Sharper, S, Packers (97-04) Vikings (05-08) Saints (09-10)
Sharper just agreed to a guilty plea deal in a case that has to be one of the most shocking and sordid in NFL player history. His serial pattern of drugging and raping women is a haunting story that no one saw coming, as he was well thought of and liked around the league.
6. Rae Carruth, WR, Panthers (97-99)
Carruth has been in jail since being found guilty of conspiracy to commit murder in 2001. He has a projected release date of October, 2018. He allegedly hired hitmen to murder his 8 months pregnant girlfriend. The woman tragically died from the gun shot wounds, but not before miraculously giving birth to her baby.
7. Ryan Leaf, QB, Chargers (98-00) Cowboys (01)
The former 2nd overall pick who is widely viewed as the biggest draft bust in NFL history has had a long history with drugs.  He was mostly recently arrested for felony burglary and drug possession.
8. Nate Newton, G, Cowboys (86-98) Panthers (99)
Newton was arrested in Louisiana for transporting 213 pounds of marijuana. Five weeks later, he was arrested in Texas for carrying 175 pounds. He has reportedly since found religion and turned his life around.
9. Dave Meggett, RB, Giants (89-94) Patriots (95-97) Jets (98)
Bill Parcells may have loved Meggett as a player but off the field he has a history of sexual misconduct. Meggett is currently serving a 30 year prison sentence for robbery and rape.
10. Lawrence Phillips, RB, Rams (96-97) Dolphins (97)
Phillips could have been one of the most gifted backs in the NFL but he just couldn't stay out of trouble. He was constantly in trouble due to assault case after assault case. He's currently in jail for at least the next 18 years because of it. Edit: and just yesterday, Phillips is now suspected of murdering his cellmate in jail.
11. Cecil Collins, RB, Dolphins (99)
The write up for Phillips could just as easily be for Collins. After getting kicked out of LSU for being unable to stay out of trouble despite ridiculous talent, Collins quickly burst onto the NFL scene flashing his immense talent. Unfortunately he would end up on IR that first year and broke into the home of his neighbor during his time away from football. He was released from jail in 2013.
12. Robert Rozier, DE, Cardinals (79)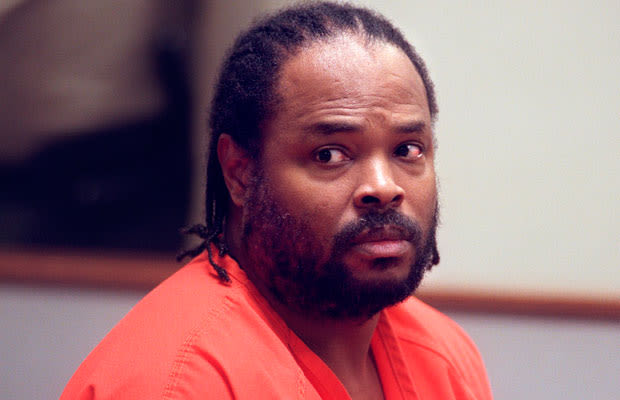 Rozier's NFL career never amounted to much but his case was extremely high profile. Rozier reportedly joined a black supremacist group cult called "The Brotherhood" and murdered seven people carrying out cult orders. Rozier only spent 10 years in jail for those murders in exchange for testifying against the organization, but was later sentenced to 25 years to life for check fraud because of a no tolerance policy.
13. Darryl Henley, CB, Rams (89-94)
Henley was on trial for trafficking cocaine when he reportedly attempted to have both a witness and the judge in the case killed by hiring hitmen. He's serving a 41 year sentence.
14. Eric Napolski, LB, Patriots (88-89) Colts (89)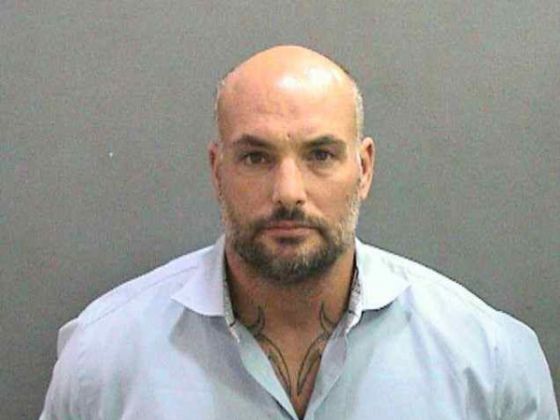 Napolski is serving a life sentence without parole for reportedly murdering the boyfriend of a woman he was involved with. The woman was thought to have received a substantial amount of money in the event of the man's death, so the murder was reportedly financially motivated. Napolski wasn't a well known NFL player but the case garnered national attention.
15. Leonard Little, DE, Rams (98-09)
Little was involved in a fatal car accident that killed a woman 1998. Though he was allegedly drunk, he received four years of probation at the time. He didn't learn his lesson, though, and he was charged once again for driving under the influence in 2004. He was ultimately acquitted of that DWI as well and sentenced to probation again.